We had the pleasure of rewarding the winners of   Bettona Country Half Marathon
Letsense was invited to participate as a sponsor at the Half Marathon which was held on July 19 in Bettona .

It  was an opportunity to present to professional athletes and amateurs the new device Wiva together with the application Run . Wiva Run is the first biomeck tracker that allows you to evaluate the biomechanical parameters of the running . Athletes will be able to see directly during training some values ​​relating to the movements of the pelvis or the foot that are  important to prevent injuries and to get a better performance.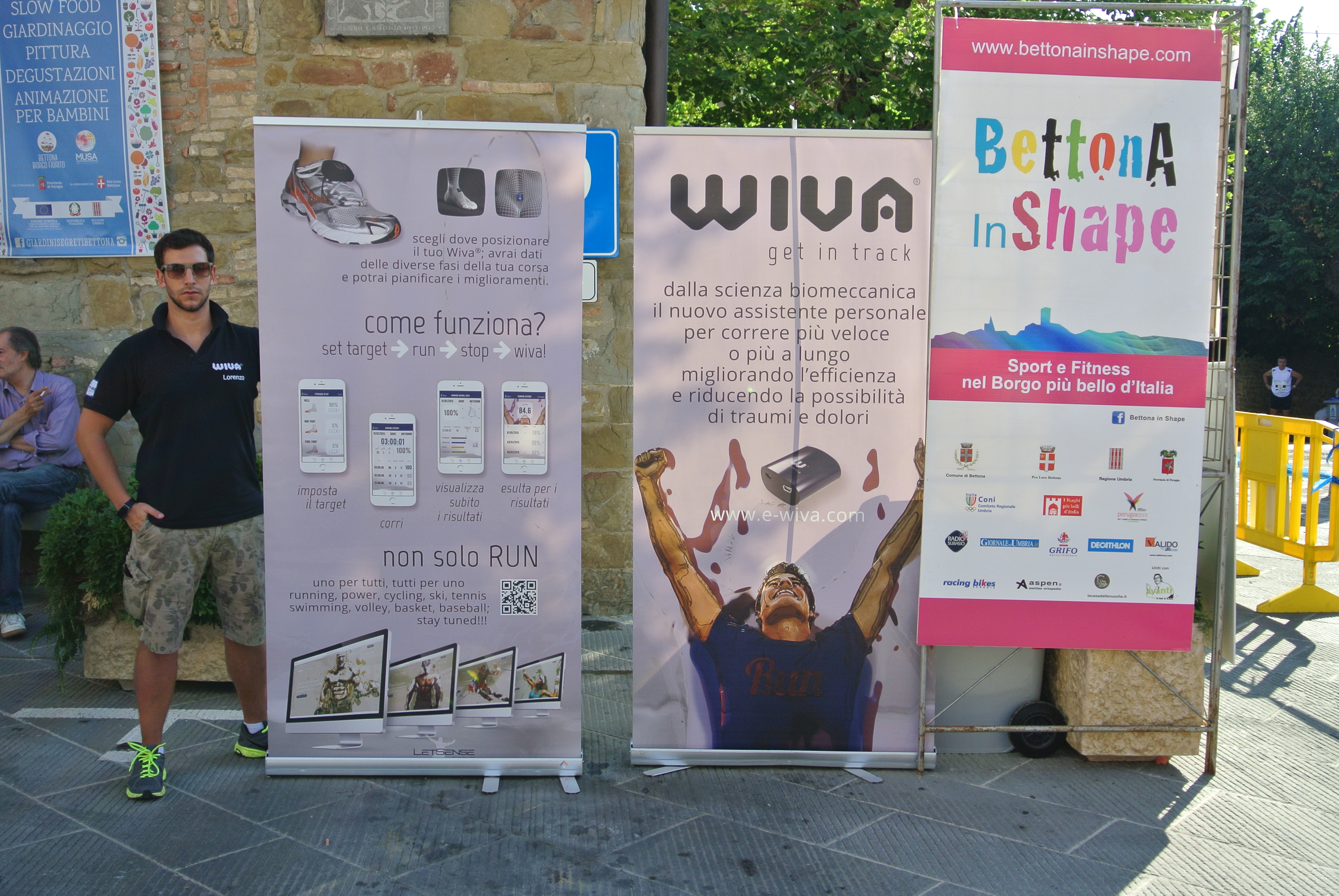 Great success in the event of Bettona , excellent organization and high level participation .

Inside the event , Wiva was appreciated as the first device for biomechanical evaluation of the stroke used directly by the athlete (amateur or professional )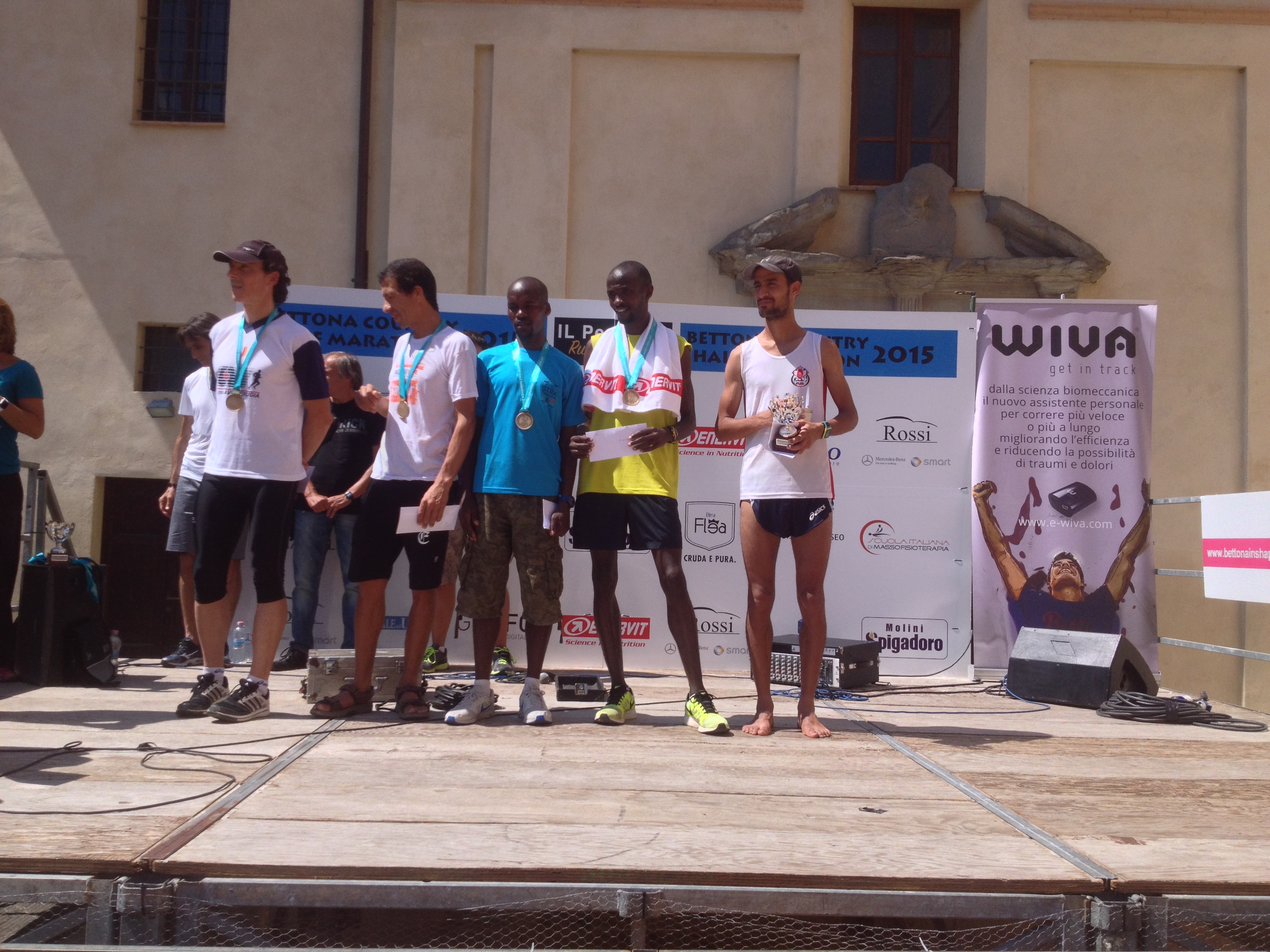 La premiazione
The first 3  received Wiva Run ... they will be able to monitor and further improve their race .